Najoba.de E-Shop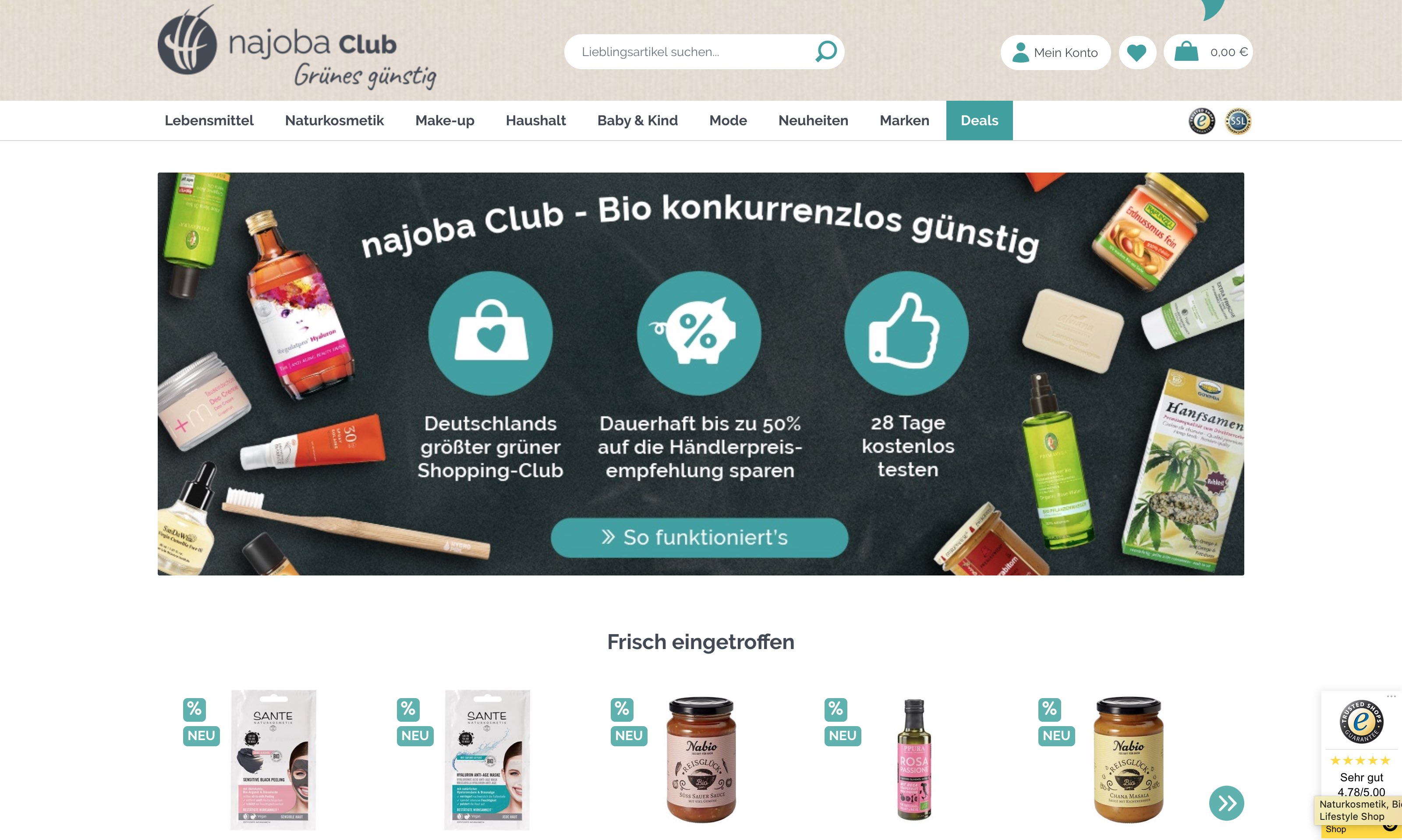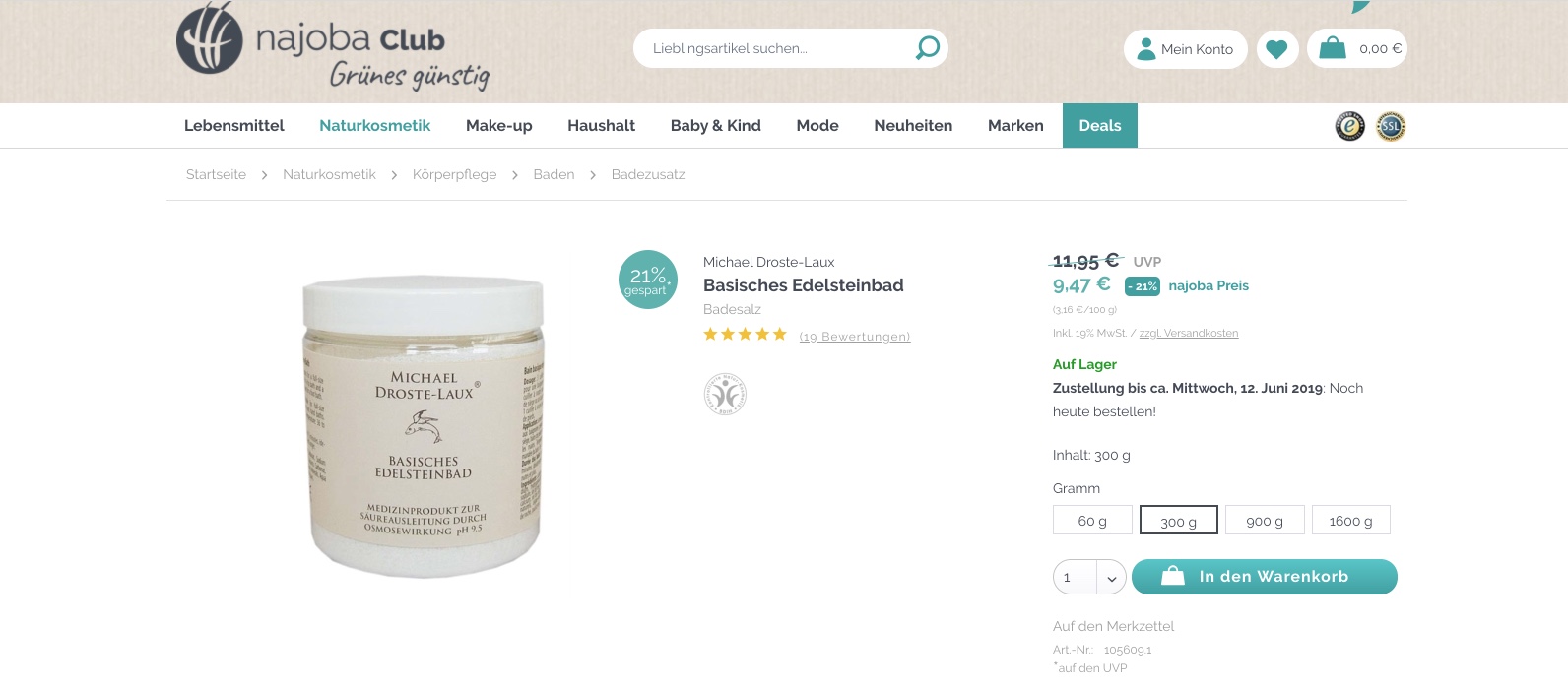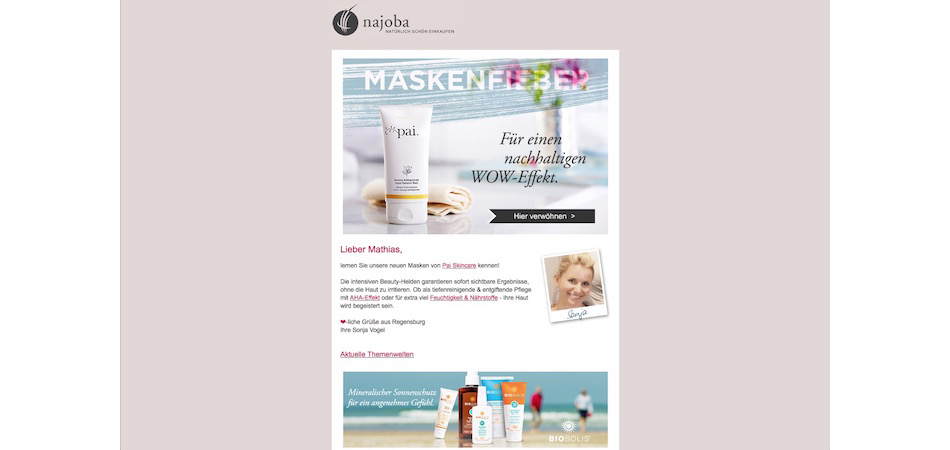 Description
Challenge:
Realization of an online shopping platform for natural cosmetics for the eBusiness company Omniga.<br>
The challenge is to build the complete architecture from backend to user interface and to establish the logistic processes.
Furthermore a marketing strategy which corresponds to the business conditions (niche position in the market) has to be developed. Based upon this conditions marketing measures have to be concepted and executed.
Measures:
Technical development of an eCommerce platform based on Shopware eCommerce software. 
Development and creation of a Brand- and Product strategy.
Development and creation of a Corporate Identity.
Conception and creation of a market entry strategy and according (performance) marketing measures.
Definition and monitoring of relevant KPIs (Web Analytics, Buying behavior, Segment- and Product performance) being used as a decision base for permanent optimization processes of marketing and communication measures.
Conception, introduction and operational maintenance of CRM-, Social Media and marketing channels (Newsletter/Standalone, Facebook Fanpage, Affiliate Marketing, Product Data Marketing, SEO/SEA, Targeting/Retargeting)
Results:
Successful market entry with a constant increase of Brand and Product(s) visibility in the digital channels.
High conversion rate(s).
High average shopping cart value.
Increasing amount of returning and loyal customers.