Weber Grill – Live Streaming Event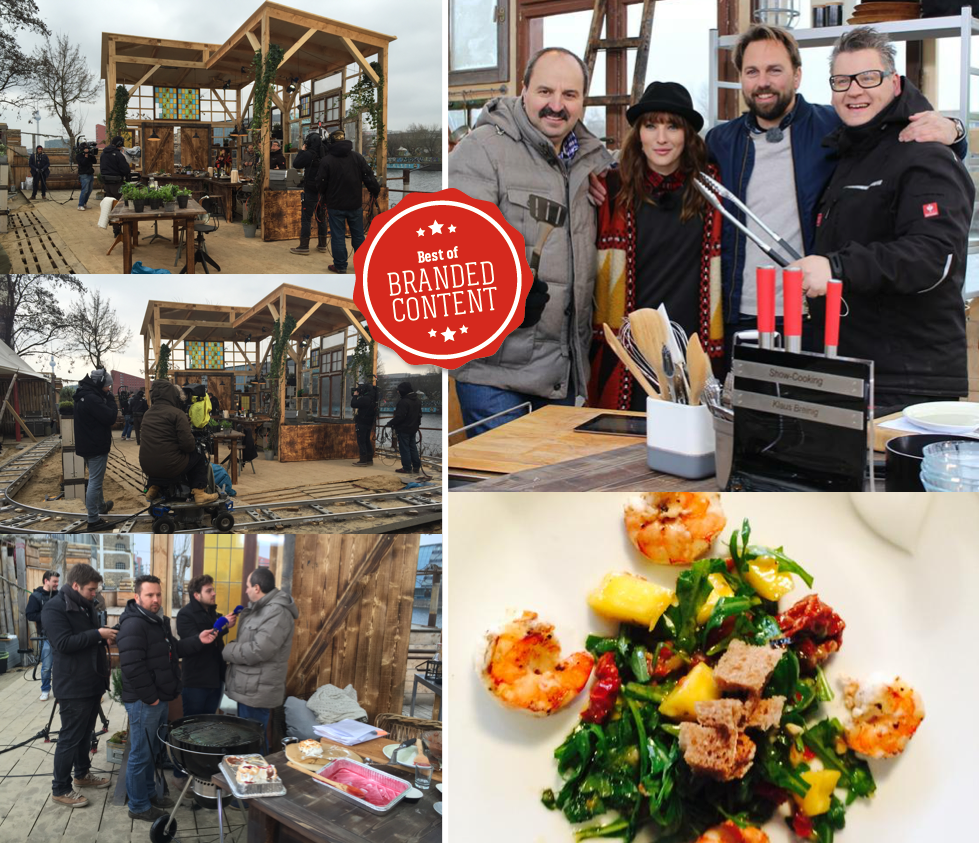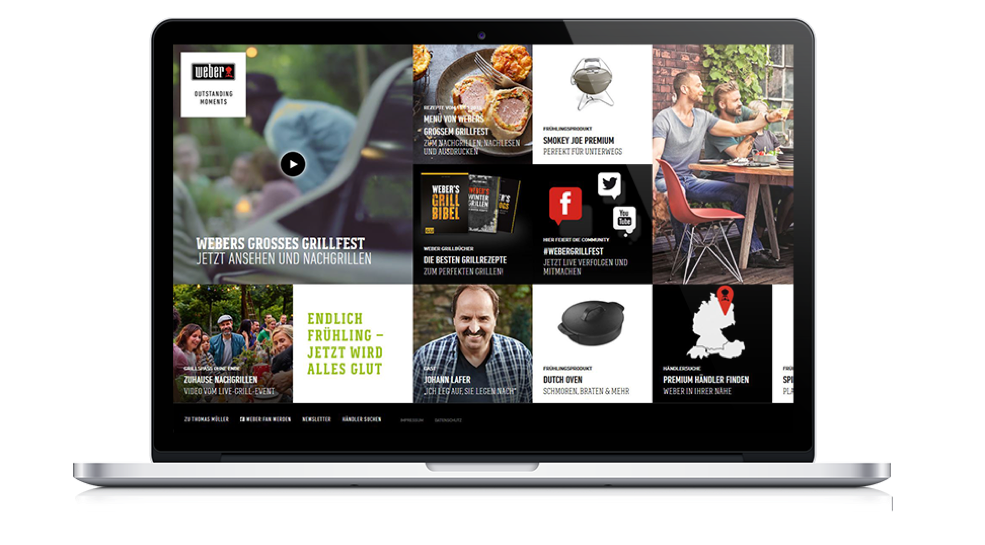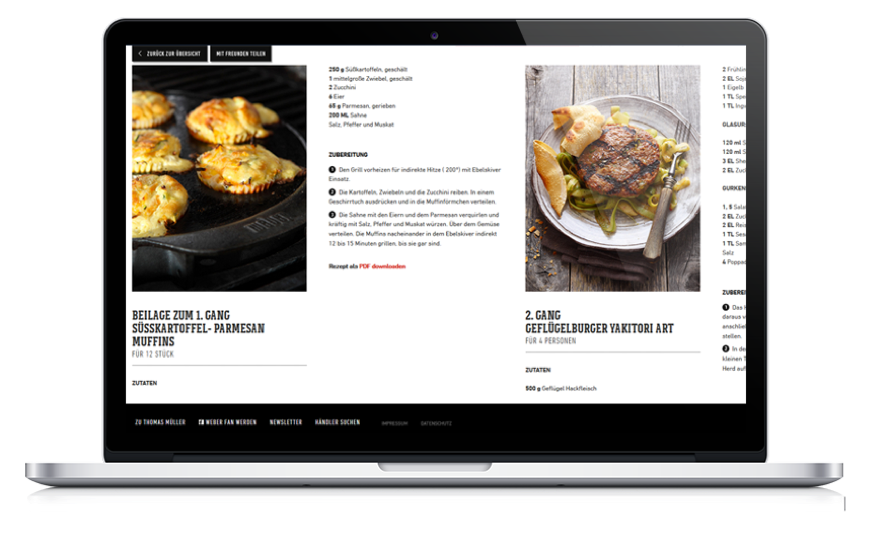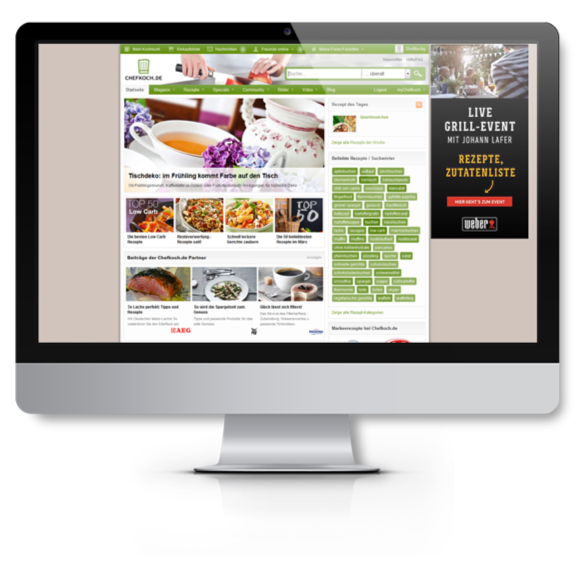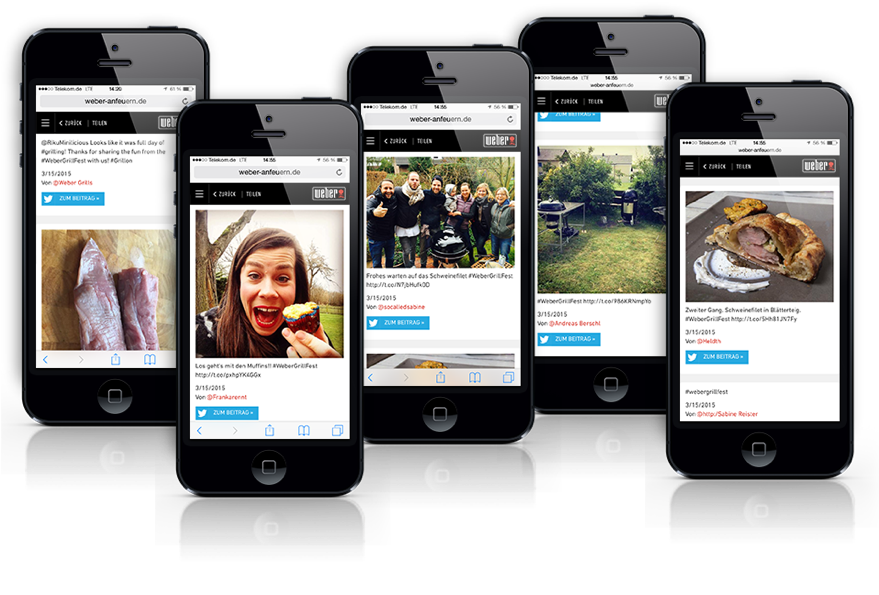 Description
Weber Stephen Deutschland GmbH
Challenge:
Conception and development of an attention driving and integrated campaign for kicking off the grilling season. Generating a high user involvement by Social Media and digital channels in order to strengthen the brand awareness of Weber Grill and to position Weber Grill products in the user's relevant set sustainably.
Measures:
Production of an exclusive Weber Live Grill Event barbecueing show with prominent cook and Weber testimonial Johann Lafer. The show is hosted by prominent TV host Steven Gätjen and Jeannine Michaelsen. It's broadcasted live to the web as video stream via a corresponding responsive microsite and display advertising banners being shown on target group relevant websites (i.e. Bild.de, Chefkoch.de, Sport1.de, several local publisher portals).
Users are involved real time by voting online the ingredients of one of the menus which is barbecued during the show. Furthermore they are integrated in the show dialogue by a Social Media Wall on the microsite. With the hashtag #WeberGrillFest they can post photos of their menus or comment and ask questions on the Social Media Wall during the show.
Results:
More than 2 Million user contacts in the Social Media and digital channels.
High user involvement proven by thousands of tweets and posts before, during and after the show.