Aldi Süd E-Shop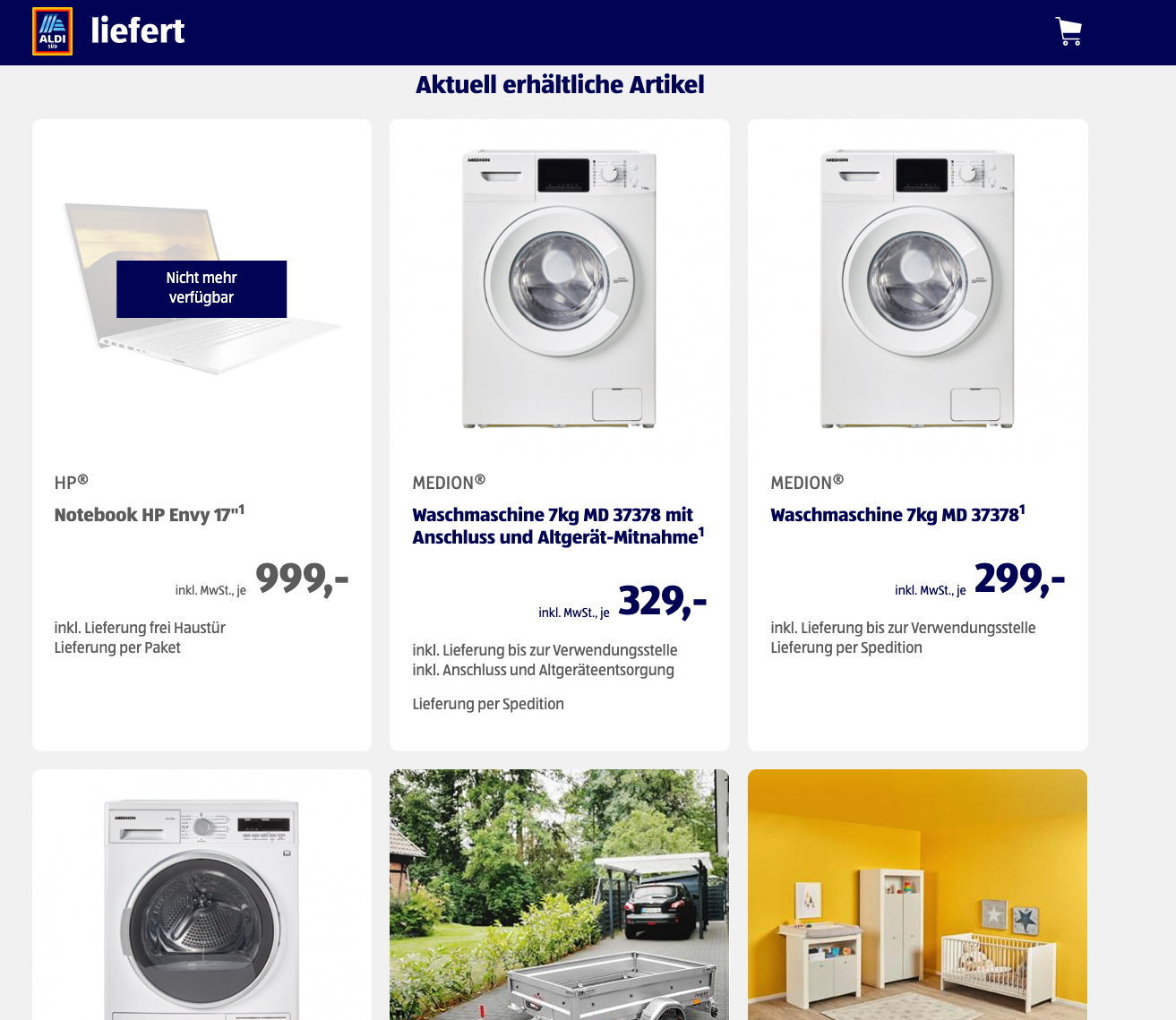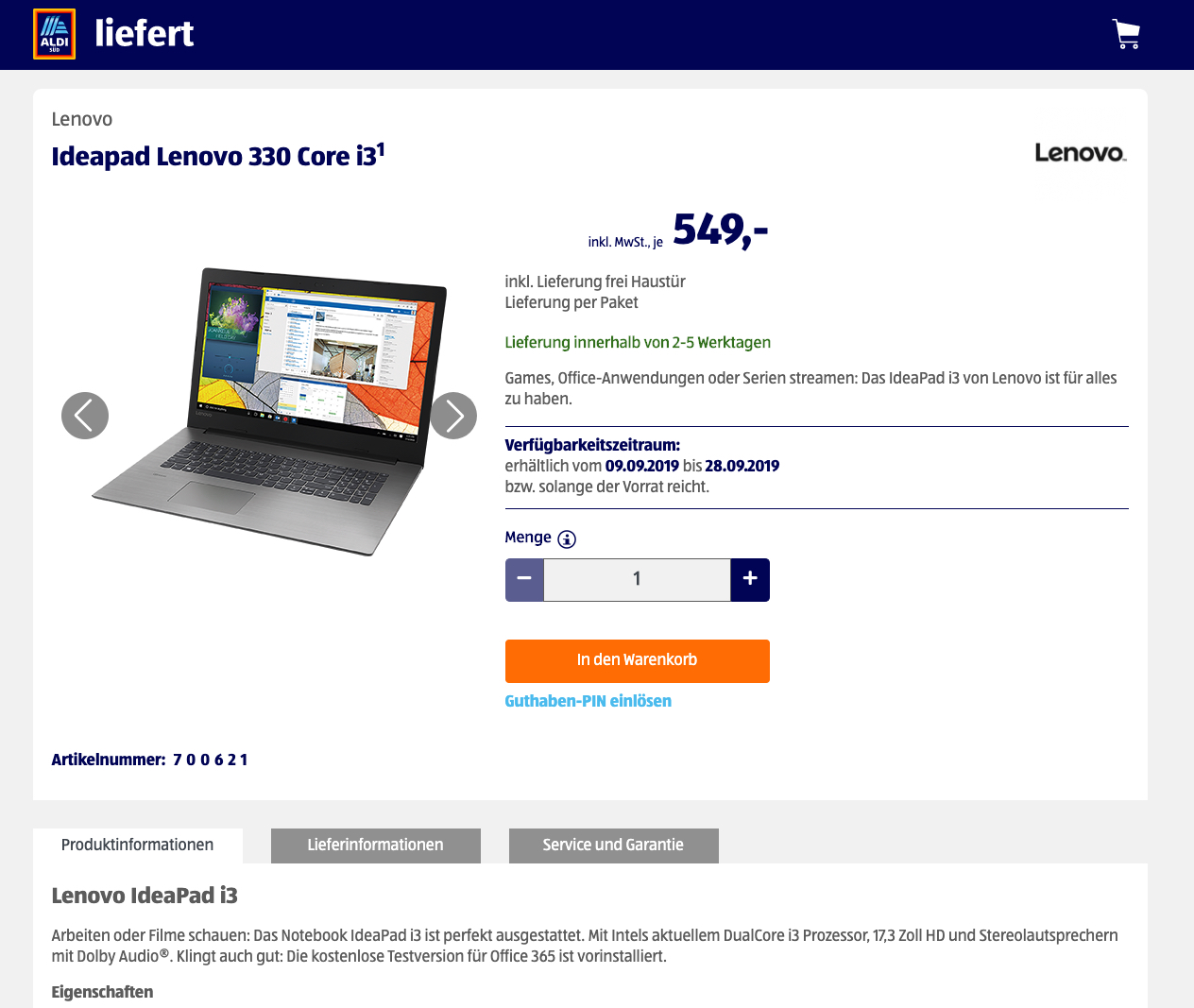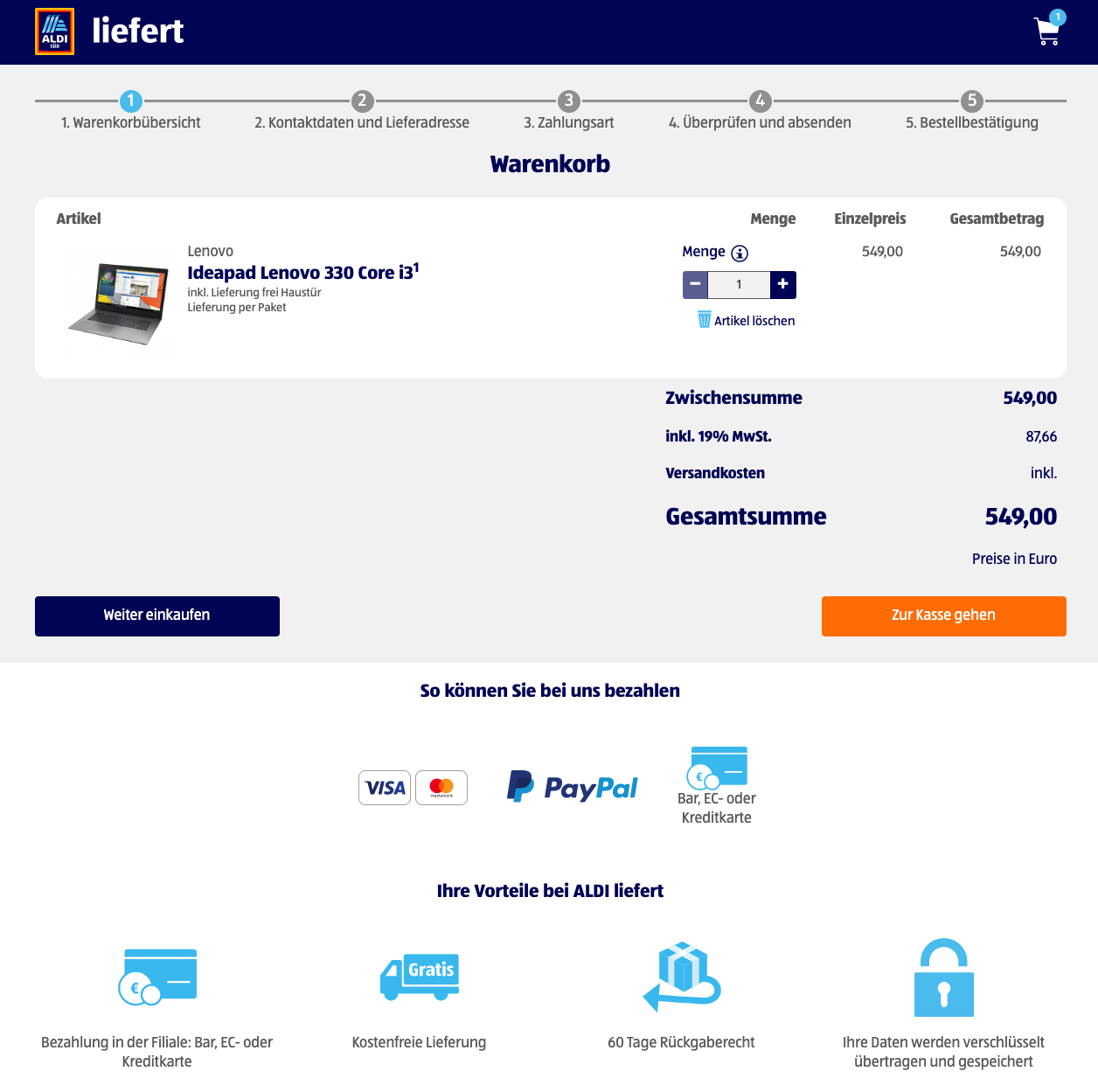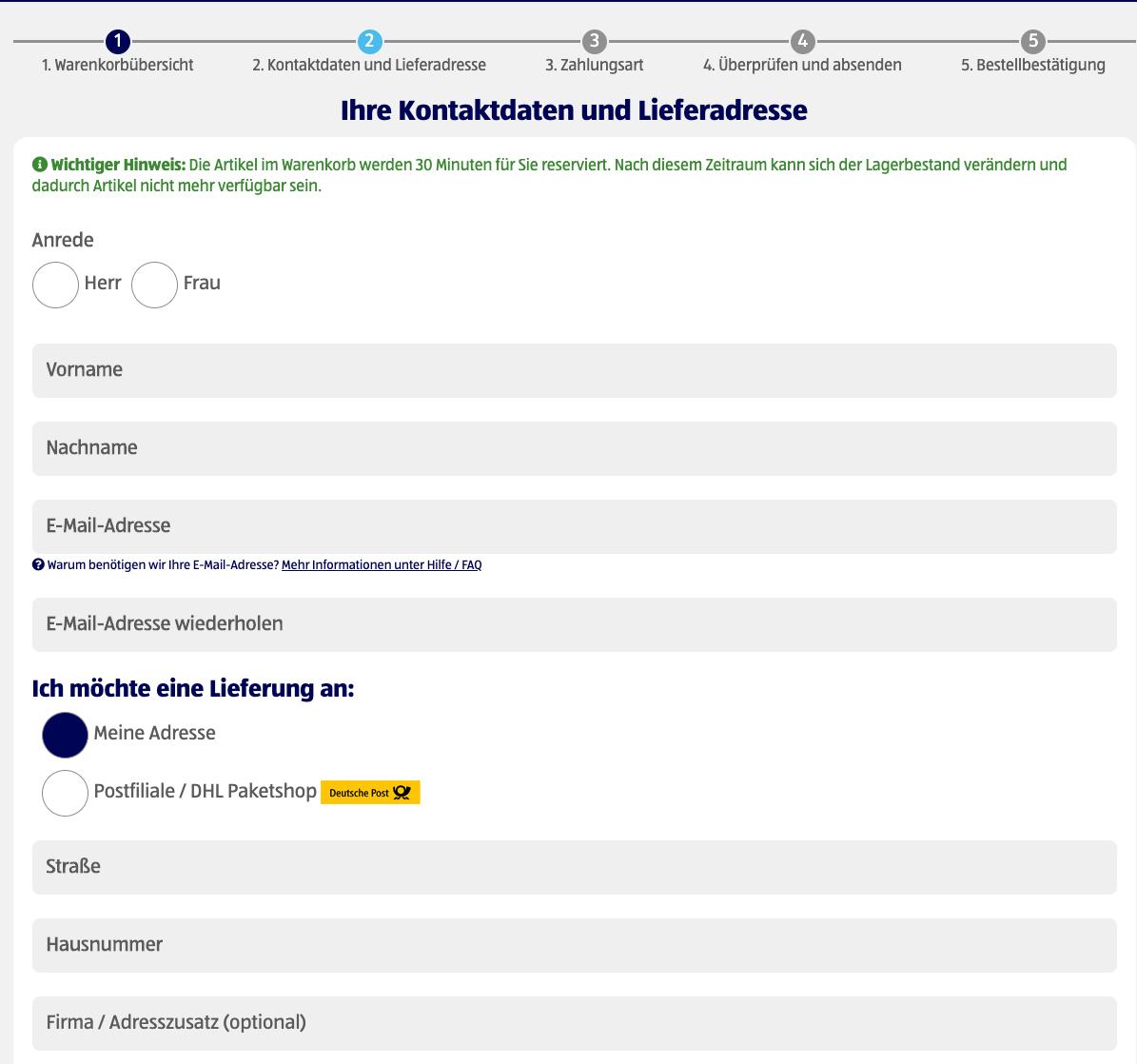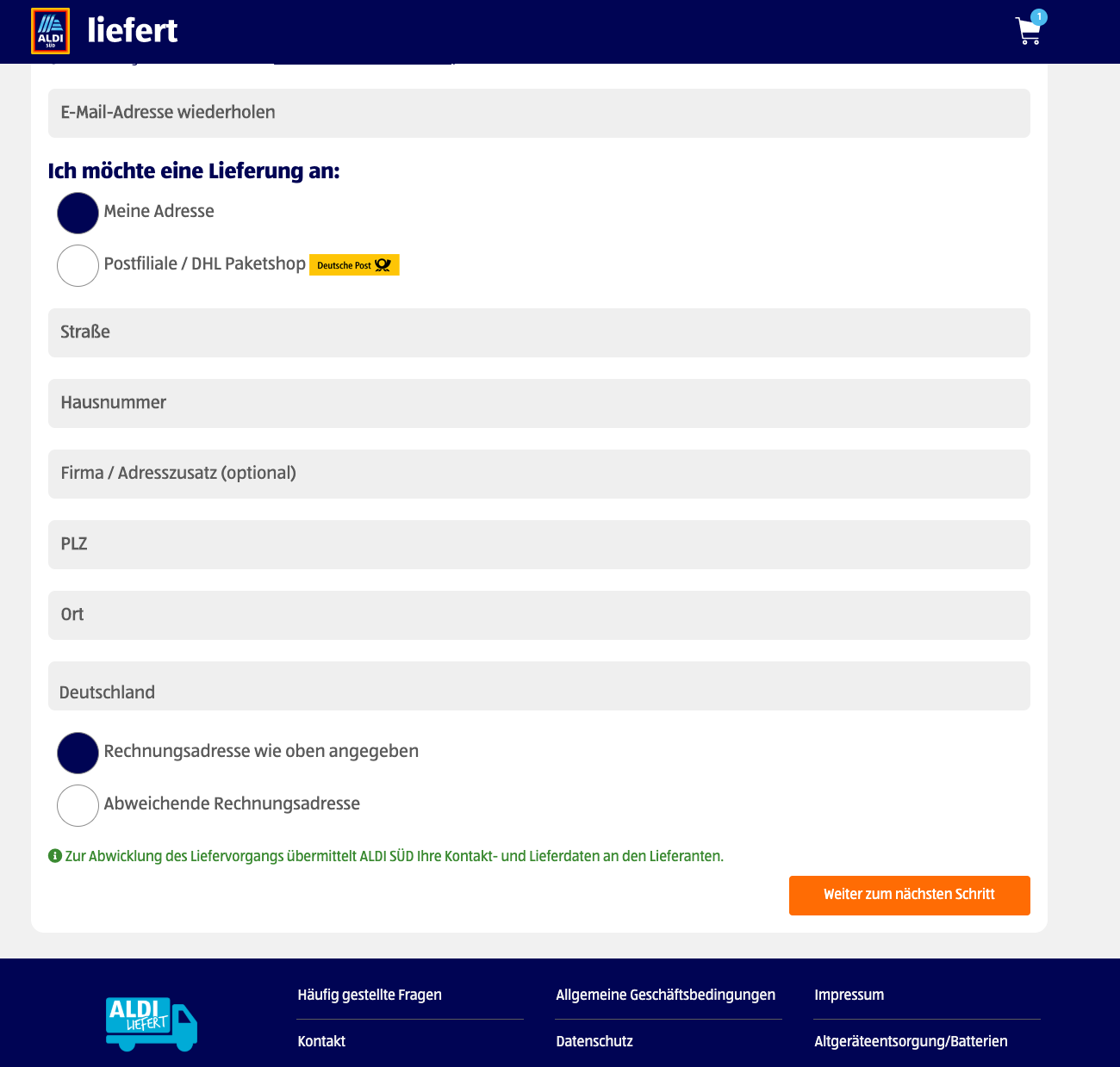 Description
Challenge
Being one of the biggest and most relevant discounter in the European market the entry in the E-Commerce sector is key.
With the release of the E-Shop platform "Aldi liefert" the discounter provides its customers  a convenient online shopping experience. Following the OmniChannel approach offered articles can be bought with a voucher code in one of the Aldi Süd stores. The code can be redeemed via the online platform in order to organize the delivery of the articles. Furthermore the goods can be selected and ordered directly on the online platform.
Measures
UX conception of an OmniChannel shopping experience meeting the needs of the elaborated buyer personas.
Conception of the technical architecture integrating all relevant systems (ERP, PIM, payment interface, OXID shop system) via a specific middleware.
Development of the E-Shop platform based on the technical architecture concept.
Release, maintenance and extension of the E-Shop platform.
Results
High usage and conversion rates within the addressed target groups since day one.
As result of achieving all relevant KPI goals "Aldi liefert" has become an essential pillar of the company wide E-Commerce/OmniChannel strategy.
Feature enhancements such as a complete CRM- and loyalty-program are on the way.