Pfalzwerke Digital Service Platform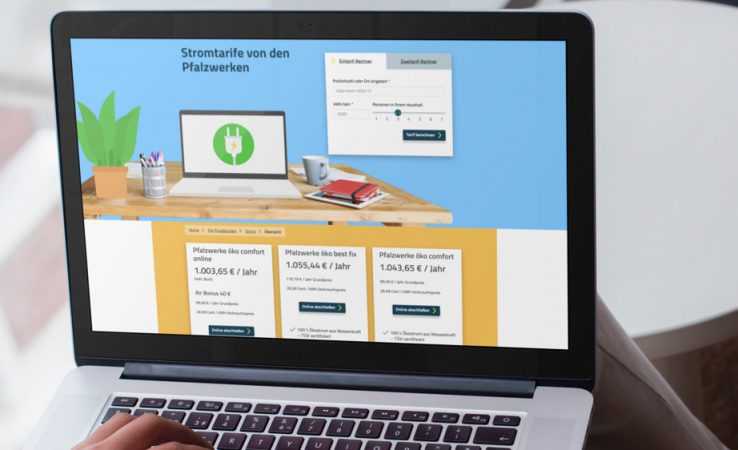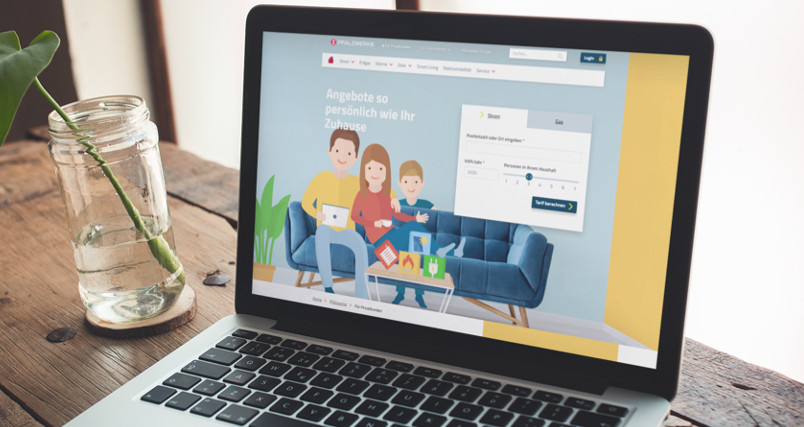 Description
Challenge
Pfalzwerke Group is a full energy provider for the Saarpfalz area in Germany. They are operating in the private as well as in the business customer segment.
In 2017 Pfalzwerke started planning and developing a new digital marketing and communication strategy within the whole company. As part of this, they carried out a complete revision of content and technology within all digital platforms. The initial project was the re-launch of the corporate website www.pfalzwerke.de not only as a hub for marketing and corporate communication in the B2B and B2C sector but the website would become a service platform for existing and new customers. It now provides features such as a relocation application, debit/payment management and rate calculators.
For Pfalzwerke, the ease of use in terms of content editing was an absolute requirement, as well as connecting the system to several ERP (SAP) processes and third party systems. In the digital strategy several websites, microsites and landing pages are now managed by one system.
Measures
Conception and development of the website in a multisite architecture using Pimcore5. This system is the base for the centralization of all channels and the implementation of further features and functions. Pimcore's backend UI provides the editors with a highly flexible and easy to use maintenance process.
Integration of all relevant business processes: via SAP interface, the product and price information is kept up to date and any customer inquiries are transferred to the customer service system. In case of interface time-outs, lag, or problems all the relevant data is stored in the PIM section of Pimcore.
Results
The rate calculator for electricity and gas is a central part of the website. Depending on user specific data, like postal code or annual power consumption, different prices and products are determined. Various forms allow for a fully integrated business process within the new pfalzwerke.de. For example, forms for the conclusion of an energy supply contract, or contact forms for customer service issues are all managed centrally, distributed and properly handled. The benefit to the customer is much improved service and timeliness, which results in higher satisfaction. The benefit for Pfalzwerke is the reduced effort, reduction of duplication, and overall process improvement.This not only results into a higher customer conversion rate, but it makes the employees happier too.