KFW/DEG Bank Kundenportal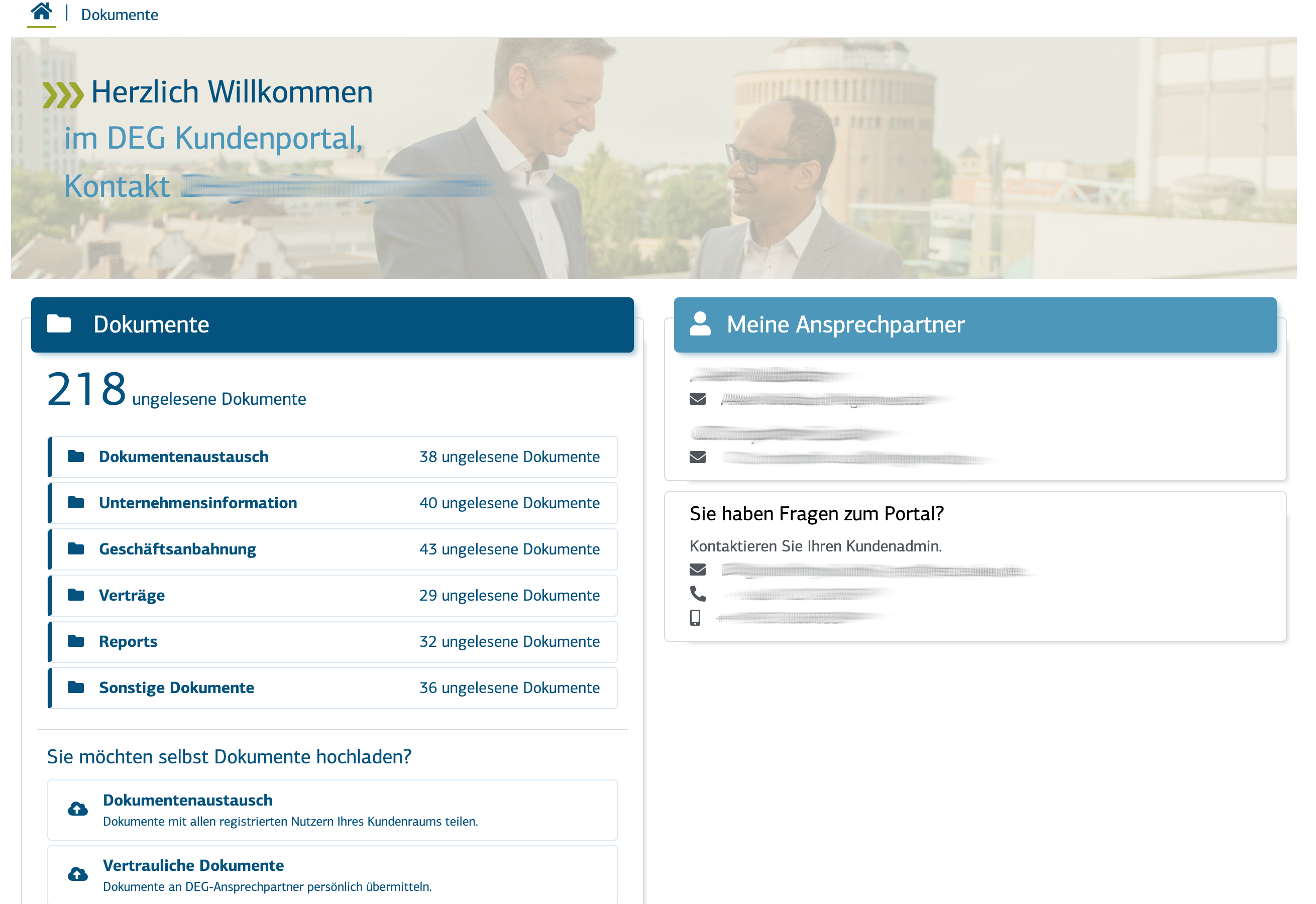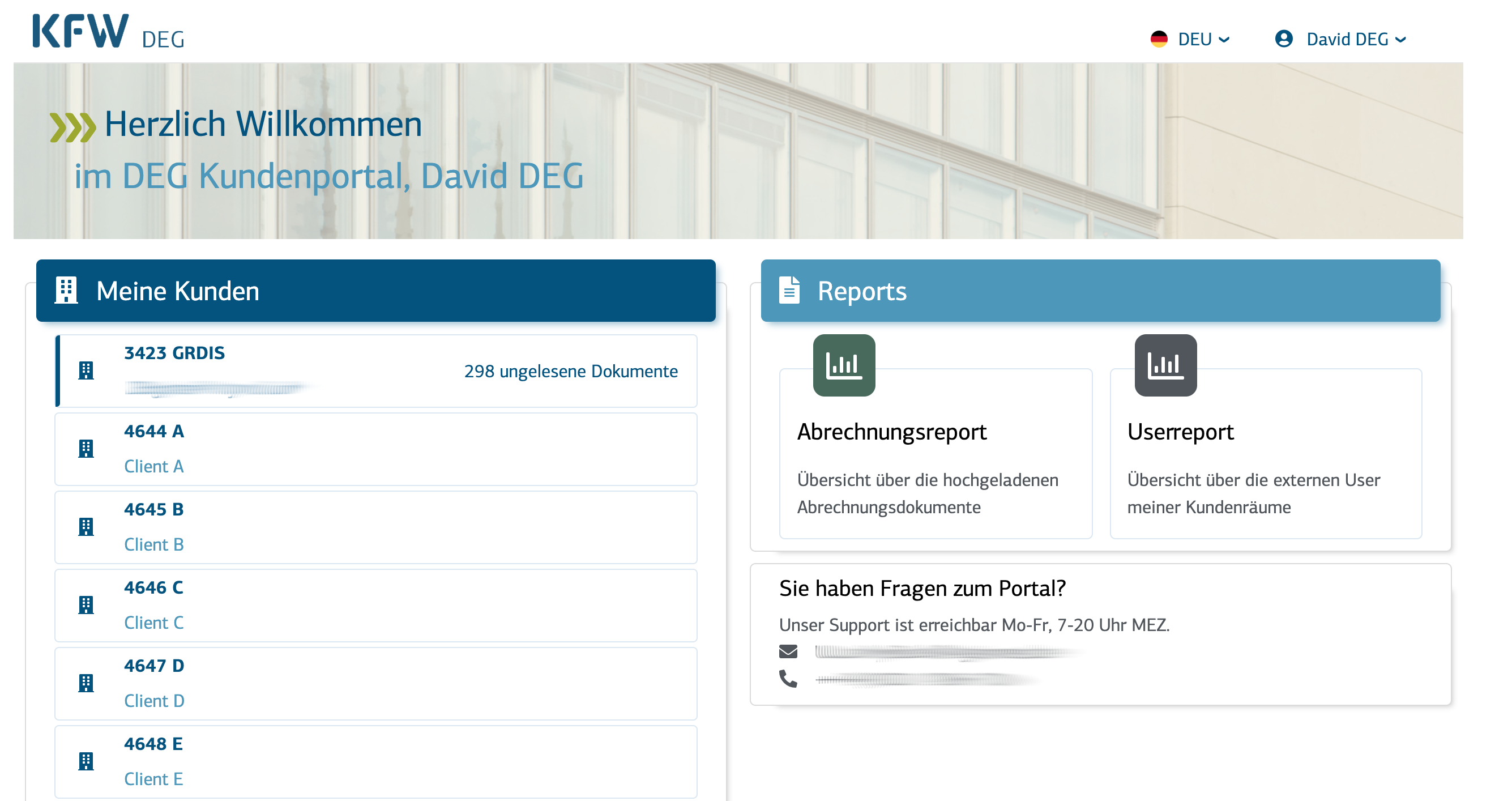 Description
DEG-Deutsche Investitions- und Entwicklungsgesellschaft mbH
Challenge:
As subsidiary company of KFW Förderbank DEG Bank (Deutsche Investitions- und Entwicklungsgesellschaft mbH) deals with financing and consulting companies which invest in projects for developing nations and emerging markets.
One of the main challenges is to digitalize Customer Relation Management in order to provide state-of-the-art customer support based on highest security level which is a must and key feature for future proof financing services.
Measures:
Development and rollout of a digital Customer portal which is accessible via a secured login based web interface. Designed with the customer in mind, the portal aims to simplify the customer journey from financing request to disbursement. It meets highest data security requirements:
"Bring your own key" (BYOK) principle, third parties cannot gain access to the data. 
Data location in Europe
Compliance with the EBA
Compliance with the BSI C5
Compliance with all MaRiskregulations (according to BaFin)
Compliance with the GDPR
24/7 security monitoring and operation
The main technical challenge for building the solution is the integration of the Angular-framework based Web Interface with the already existing SAP Sales Cloud solution. It serves as a single-point-of-truth for all lead-, customer- and project- data
From an organizational perspective the main challenge is to prepare a fluent rollout to all markets successively . On the one hand this means to provide a customer centric introduction and guidance of the new platform. On the other hand the cultural and processual change this new solution brings to the company DEG has to be taken into account:
Rollout Concept
Tutorials and workshops for DEG associates and customers
Technical and functional support concept
Concept for the organizational transfer of the Customer portal from project to institutional status (Communication and On-Boarding measures)
Results:
Successful initial rollout of the portal to the key markets accompanied by a positive customer feedback and growing acceptance within the DEG associates. More efficient and safer financing processes by the services of the Customer Portal. Due to the successful launch the Customer Portal will be rolled out to all operating markets within 2021 and it will substitute all traditional channels and touchpoints for Customer Relation Management and services.